THE FREE CITY OF TAI-TASTIGON
PUZZLEBOX OF THE EASTERN LANDS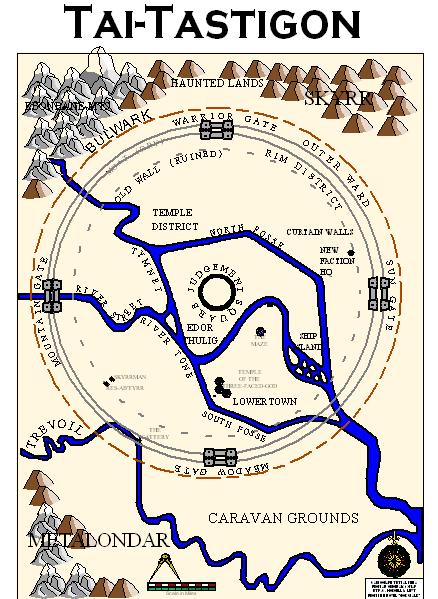 My latest project is redoing the maps from P.C. Hodgell's Chronicles of the Kencyrath, namely "God Stalk", "Dark of the Moon", and "Seeker's Mask". Aside from being excellent stories in and of themselves, they fairly demand treatment in an RPG...